Nashville Painting Company
|
475 Metroplex Drive, 104,
Nashville,
TN
37211
|
Painting Contractor in Nashville, TN  
Nashville Painting Company is your ultimate destination for transformative residential and commercial painting solutions. Our journey began in 2016, and since then, we've risen to the top, becoming the premier painting contractor in Nashville, TN. Behind our success is a passionate team comprising skilled office staff, savvy sales consultants, dedicated project managers, and talented painters.

Our mission? Crafting unforgettable experiences for our clients, coupled with breathtaking, long-lasting results. We back it all up with our ironclad customer satisfaction guarantee and an array of warranty options that speak volumes about our commitment to excellence.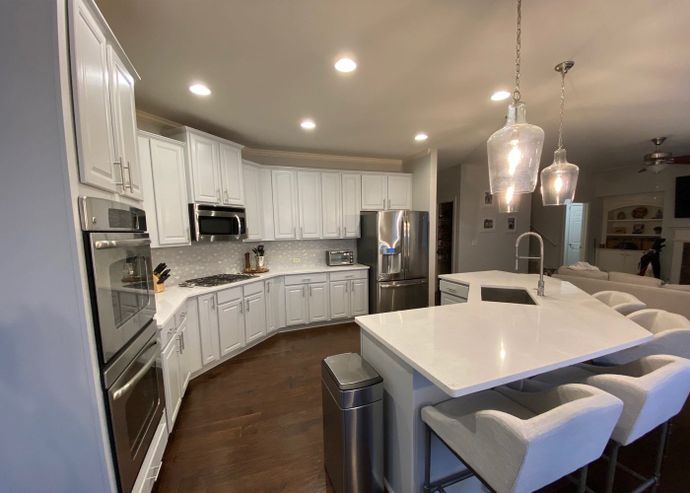 Interior Painting
We offer free in-home evaluations for complete interior painting solutions, including wall, trim, ceiling, cabinet, door painting, and more.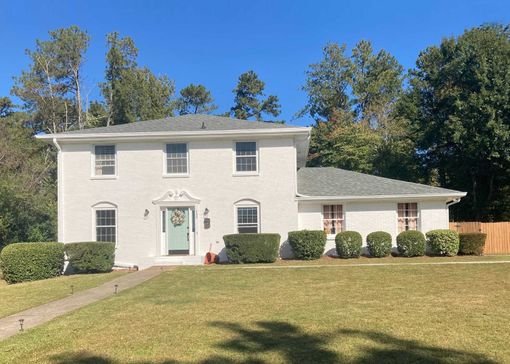 Exterior Painting
Elevate your exterior with our expertise. We handle priming, painting, staining, and coating for siding, trim, masonry, stucco, garage doors, entryways, and railings.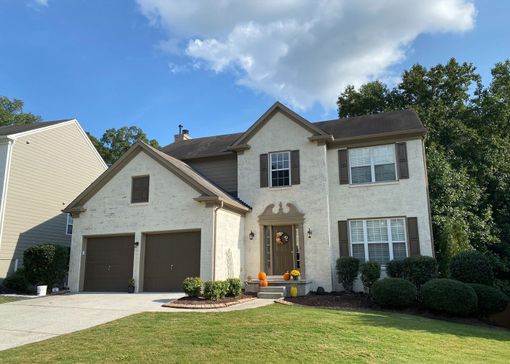 Masonry Painting
We rely on top-tier mineral-based products when painting brick, stone, and more. Choose from our lime washing or solid coating solutions for pristine results.
Decks & Fencing
Our expert services keep your decks, fences, and outdoor features in prime condition, breathing life into your property's outdoor aesthetics.
What We Do
At Nashville Painting Company, our expertise extends far beyond your typical painting contractor's duties. We take pride in offering comprehensive services to elevate your space, inside and out. From reviving outdoor features like decks and fences to breathing new life into your masonry, we're your go-to team for safeguarding your greatest investment. Whether it's painting, restoration, or rejuvenation, we're here to bring your vision to life.
Request In-Home Quote
Four Steps to Improving & Protecting Your Home
Get a Free
In-Home Quote
Discuss your vision, preferences, and needs to kickstart your project. We'll swiftly provide an accurate quote and project details via email for your convenience.
Receive a
Detailed Quote
Receive detailed plans, color options, and material choices in your inbox. You'll know the cost upfront, ensuring complete transparency.
Your Project
is Scheduled
Review your plan, select a start date, and complete a brief checklist for a hassle-free painting experience. Our team provides regular updates and addresses concerns.
Rest
Assured
Our experienced foremen prioritize safety and efficiency, while a dedicated project manager ensures daily communication throughout your project.
Why Choose Us?
In a sea of painting contractors, choosing one based on research alone can be difficult. Since our inception in 2016, Nashville Painting Company has set the bar high for residential customers. Exceptional customer service and top-notch craftsmanship are our hallmarks. Whether it's a colossal commercial project or a cozy residential touch-up, we pour our passion into every brushstroke.

Our team of skilled professional painters understands that your home is more than just four walls — it's your sanctuary. We respect your time and space throughout the project, working tirelessly to earn your trust. Reach out for your free, in-home quote today.
Request In-Home Quote
Consistent
Communications
Count on us for consistent communication throughout your project. Our dedicated project manager serves as your personal project concierge, providing daily updates and addressing any questions or concerns.
A Foreman
on Every Job
Our success hinges on our top-notch painting team. Each project is assigned an experienced foreman and a trained crew committed to efficiency and safety while working toward revitalizing your home.
Golden
Rule
We treat your home with the utmost respect and care, following strict protocols to deliver exceptional results. Our fully licensed and insured team gives you total peace of mind.
Licensed, Insured
and Warranty-Backed
We possess all the necessary licenses, current liability insurance, and worker's compensation coverage. Plus, we back our workmanship with a standard three-year written warranty, with options for five-, seven-, and ten-year warranties.
Premium Materials,
Trusted Brands
We use top-quality paints from industry leaders like Sherwin-Williams, Benjamin Moore, and RomaBio. Our commitment to staying up-to-date with the latest paint technologies ensures we meet your needs and specifications.
Locally Owned
& Community Pride
We're dedicated to giving back to the community through school donations and community service projects. Let us know how we can assist you, and trust us to be your go-to painting contractor in Nashville, TN, and the surrounding areas.